ALTRINCHAM FC 2016-17
For full pen pictures and player photos please visit the PC-format site at http://www.altrinchamfc.co.uk/team.htm
FIRST-TEAM SQUAD 2016-17
---
GOALKEEPERS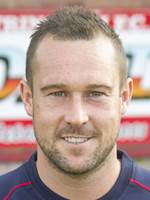 Tim DEASY (d.o.b. 1 October, 1985)
Tim was unexpectedly released during summer 2016 by new manager Neil Young, despite winning the Supporters' and Players' Player of the Season awards for 2015-16. He then joined Guiseley at the start of the 2016-17 season.
However, following Neil Young's departure in late August 2016, Tim rejoined Altrincham on 2 September 2016. He had originally joined Altrincham on 7 May 2015 from Northwich Victoria. Tim had previously signed dual-registration Conference forms for Altrincham on 13 March 2014 whilst still playing for Northwich Victoria. However, he did not make an appearance for Altrincham before that season ended.
His career began at Macclesfield Town, where he made three first-team appearances before leaving in summer of 2006. From there, he signed for Stockport County but moved on on at the end of the 2006/07 season, without making a first-eleven appearance for The Hatters. For 2007-08 he joined Barrow, where he gained promotion to the national level of the Football Conference. In all, he made 93 appearances for the Bluebirds before leaving Holker Street in summer 2010.
He moved east to Gateshead, for whom he made 55 appearances before his release in April 2012. Next, came a spell with Bradford Park Avenue (19 appearances), a club he left at the end of the 2012-13 season. After that he joined Northwich Victoria. Appearances to June 2016: 47.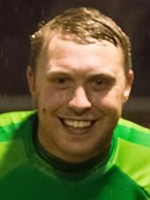 Andrew Jones played for Altrincham FC Youth (2007-) and Reserves before playing for several local clubs in the NW Counties and EvoStik leagues including Maine Road, Stafford Rangers and Winsford United. He was named in the first-team squad for the game at Nuneaton on 13 September 2016. Appearances to June 2016: 0.
Appearances to June 2016: 0.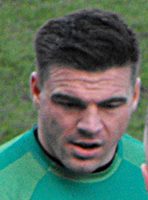 Stuart's signing was announced on 3 March 2017, following injury to Tim Deasy, and he made his debut the following day away at AFC Telford United
Born in Chester, he graduated from the youth ranks at Crewe Alexandra where he made a total of 20 appearances for Alex's first team in a six-year stay that included loan spells at Stafford Rangers and Port Vale.
A season at Barrow in 2009-10 saw him sharing goalkeeping duties with, ironically enough, Tim Deasy before he embarked on a successful two-year stint with Port Vale, where he amassed a tally of 74 appearances.
A move to Burton Albion in September, 2012 preceded a venture into the world of professional wrestling (2014) before his return to the footballing world. Appearances to June 2016: 0.
---
DEFENDERS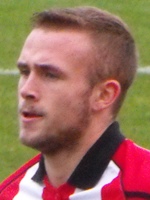 Kyle BROWNHILL (d.o.b. 29 March, 1995)
Altrincham signed left-back Kyle Brownhill from Hyde United on 15 December 2016. Kyle is a local lad whose previous clubs include Stockport County, where he was in County's academy, Burnley, Workington and Telford United (2015/16). He had two periods at Hyde the first being in 2014/15. Appearances to June 2016: 0.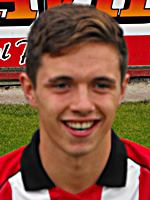 Harry CAIN (d.o.b. 21 June 1997 )
A player with an excellent turn of speed, Harry graduated to the Altrincham first-team squad after impressing in the 2016 pre-season at left-back. Before that he had played for both the Altrincham FC youth and reserve teams, initially as a left-winger. Appearances to June 2016: 0.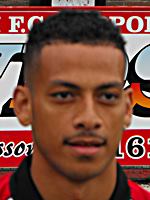 John CYRUS  (d.o.b. 10 October, 1991)
A tough-tackling centre-back John Cyrus, signed for Alty in early June 2016 from Frickley. He had been Player of the Year at Frickley in 2015. John had joined Frickley in July 2014 from Barnsley club, Shaw Lane Aquaforce, having previously played for Emley. Appearances to June 2016: 0.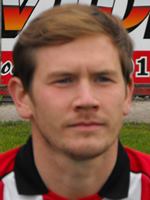 Shaun DENSMORE  (d.o.b. 11 November 1988, in Liverpool)
The son of former Altrincham player of the 1980s, Peter Densmore, Shaun followed his father into the England semi-pro international side and scored on his debut for England "C" side.
Shaun was named captain on the departure of Robbie Lawton in November, 2011. He normally plays at right-back but is also impressive in midfield. His wholehearted approach and his excellent freekicks make him a key member of the team. His 2014-15 season was injury-affected but he was back to full fitness for 2015-16. However, two early season injuries meant that his  2015-16 season was seriously shortened.  Appearances to June 2016: 299(+9), 25 goals..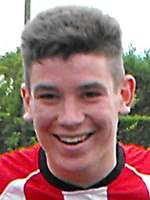 Will FOSTER (d.o.b. 19 March 1997)
Central defender Will Foster made his first-team debut against Crewe Alexandra in the Cheshire Senior Cup on 3 February 2016 before being named on the bench for the FA Trophy match on 6 Dec 2016. Will was a regular with Altrincham's youth team before advancing to the Reserves. Appearances to June 2016: 1.
Josh GRAHAM (d.o.b 18 May 1999)
Captain of the Altrincham FC Youth (under-18) team, Josh made his Altrincham first-team debut in the FA Trophy at Macclesfield Town on 4 January 2017. Appearances to June 2016: 0.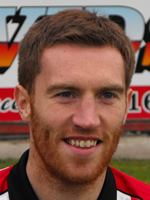 Tom HANNIGAN (d.o.b. 30 June 1988)
Tom Hannigan, who was the captain of AFC Fylde, joined Altrincham on 23 May 2016. A central defender, Tom had joined AFC Fylde in summer 2014 from Vauxhall Motors who were then in Conference North. In his first season with Fylde he was named "Manager's Player of the Season". Earlier in his career, Tom was released by Tranmere Rovers, aged 16, and then studied for 'A' levels before completing a degree at Hallam University.  Appearances to June 2016: 0.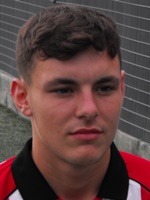 Sam HEATHCOTE (d.o.b. 5 August 1997)
Sam was a junior striker at Manchester United and, following his release, he graduated through Altrincham's youth team and reserves to sign Conference forms, as a back-up for the first-team, in March 2015. Converted to a centre-back in the Alty Youth and Reserves' teams, he was firstt included in the first-team squad for 2015-16. The son of former Alty player and manager, Graham Heathcote, Sam has represented Cheshire County FA Youth. He made a remarkable debut for the first team, coming on as an injury-time substitute against eventual champions Cheltenham Town on 5 September 2015. Within some ninety seconds he had scored the winning goal! Appearances to June 2016: 11(+10), 1 goal.
The Altrincham Reserves' right-back made his Altrincham first-team debut in the FA Trophy at Macclesfield Town on 4 January 2017. Appearances to June 2016: 0
Chris LYNCH (d.o.b. 29 December 1984)
Chris rejoined Altrincham, from Salford City, on 9 February 2017 having previously been with the Robins from 3 June 2011 until July, 2012. His first move to Moss Lane came from Hyde Hyde FC, for whom he had been playing since 2004. He arrived at Altrincham after 249 starts and 38 sub appearances for The Tigers. He had started out with Wigan Athletic. He ended the 2011-12 season at Alty playing at centre-back, a position he also occupied for the Ammies. In July 2012 Chris opted for a change of career and gave up his painting and decorating work to join Ashton United where he was offered both a playing role and a coaching job with Ashton's then manager manager Danny Johnson's community football coaching company. His Altrincham career appearances are 32(+6) appearances and two goals. Appearances to June 2016: 32(+6), 2 goals.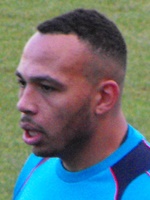 Clayton McDONALD (d.o.b. 26 December 1988 height 6ft 6ins)
Altrincham FC announed the signing of centre-back Clayton McDonald (27) from Redditch United of the Evo-Stik League Southern Premier Division. Clayton started out at Manchester City and went on to have a Football League careeer with his clubs including Walsall, Port Vale, Grimsby Town and Tranmere Rovers. He joined Southport in September 2014 before joining Redditch in February 2015 and then had a spell at Worcester City. Appearances to June 2016: 0.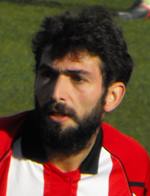 Andy McWILLIAMS (d.o.b. 5 November 1989)
On 18 October 2016, left-back Andy became the third player who had previously been under Jim Harvey's managership at Stalybridge Celtic to rejoin the Altrincham boss. Andy followed Greg Wilkinson and Phil Marsh along the well-trodden route from Tameside.
He joined Altrincham from Bradford Park Avenue, having signed for them from Harrogate Town. Prior to that he had enjoyed two spells with Stalybridge; the first was a season's loan from York City, when he had made 26 appearances for the first team, his debut being in 2008. He was originally a product of the Minstermen's youth system.
Following his loan spell at Celtic, Andy then signed for the club for the 2011-12 campaign. However, he returned to Yorkshire and joined Guiseley in summer 2012 before returning to the Bower Fold for 2013-14. Next came a two-year contract at Barrow, where he played 21 games in 2014-15 before a summer 2015 move to Harrogate Town. Appearances to June 2016: 0.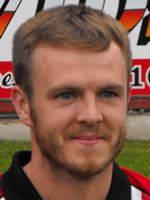 Sam PATTERSON (d.o.b. 29 October 1993)
The Robins signed versatile former Barnsley and Shrewsbury defender Sam Patterson (22) from Bradford Park Avenue. He is equally comfortable at right-back or as a holding midfielder.
From Barnsley, he spent a month on loan at F.C. Halifax Town in late 2013. He was released by Barnsley in the summer of 2014 and moved to Bradford Park Avenue. In August 2015 Sam signed for Shrewsbury Town but was released in January 2016 and returned to Bradford Park Avenue. Appearances to June 2016: 0.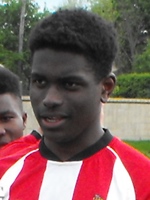 Laurence TAYLOR (d.o.b. 5 September 1996)
A dependable central midfielder, Laurence made his first-team debut in the Cheshire Senior Cup on 3 February 2016 and on 6 December 2016 he also started the first-team FA Trophy match against Blyth Spartans. Prior to that he had been captain of the Altrincham FC Youth team and a Reserves' player. Laurence again signed first-team forms, for then manager Jim Harvey, in September 2016. Appearances to June 2016: 1.
---
MIDFIELDERS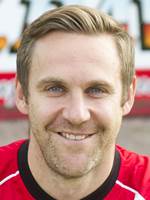 Nicky CLEE (d.o.b. 30 August 1983, in Huddersfield)
Now in his second spell at Altrincham, Nicky originally joined from Hyde United on 17 July 2009 before being released at the end of 2015/16. He re-signed for the club on 16 December 2016. Nicky is primarily a left-winger but can also play at left-back, as well as being an accomplished cricketer. It was a former Alty boss, Gerry Quinn, who took Nicky from Ossett Albion, whom he had joined in 2002-03 from local football, to join Ashton United in the 2003-04 season. The following summer he moved to Hyde United, where he made his debut at the end of July 2005. Nicky made 147(+12) appearances and scored 21 goals in all for the Tameside club. As well as his trickery on the ball, which unlocks defences, he has a very long-throw in his armoury. Nicky is a fans' favourite at Moss Lane and has scored some memorable goals for Alty. His non-football job is as a finance assistant in a Huddersfield company. His start to 2015-16 was affected by an injury picked up in pre-season but he started his first game in October. However, after a series of substitute appearance his season was curtailed by the need for an operation. He was released by new manager Neil Young in early May 2016 and joined Guiseley before moving on briefly to Harrogate Town, from where he rejoined Altrincham. Altrincham appearances to June 2016: 220(+50), 36 goals.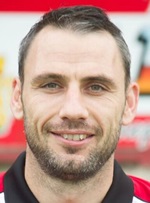 Alan GOODALL (d.o.b. 2 December 1981 in Birkenhead)
Alan made his first appearance for Altrincham on 16 July 2016 in a pre-season game against Chester FC, in which he was named captain. His previous club had been Morecambe. Alan was a full-back before converting to a holding midfield role.
He started out with Bangor City in 2001 before joining Rochdale in the 2004 close season, where he was a regular first-team starter in League Two. Following a spell at Luton Town, he joined Chesterfield in summer 2008 before rejoining Rochdale two years later. After a brief spell with Newport he rejoined Stockport County in January 2011. A move to Fleetwood Town followed before he went on a month's loan to Grimsby Town in September 2013. Summer 2014 saw him join Morecambe. Appearances to June 2016: 0.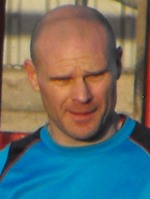 Gary JONES (d.o.b. 3 June 1977 in Birkenhead)
Midfielder Gary Jones joined Altrincham on a month's loan from Southport on 6 December 2016. He had formerly been Alty caretaker manager Matt Doughty's captain when both were at Rochdale. Gary's career started with Caernarfon Town in 1996 before a move into the League took him to Swansea City. The first of two spells at Spotland followed (1998-2001), having been proceeded by a loan to the club from the Swans. Gary made 142 appearances for Rochdale before a transfer took him to Barnsley (2001-04) but he made no first-team appearances at Oakwell. The Tykes then loaned and subsequently released him back to Rochdale, where 335 appearances and a commendable 52 goals were amassed between 2004 and 2012. Two years with Bradford City followed before a 2014 move to Notts County. From there he joined Southport in 2015, where manager Andy Bishop nominated him as club captain. Appearances to June 2016: 0.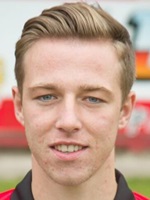 Sean MILLER  (d.o.b. 9th May 1995)
Right-sided midfielder Sean Miller (21) was signed in early June 2016 from Connah's Quay Nomads. A speedy winger, he had earlier been in Chester's youth system, when Neil Young was manager there. At Connah's Quay he was Players' Player of the Year and Supporters' Player of the Year as well as being top scorer. He was also named Welsh Premier League Young Player of the Year in 2015..Appearances to June 2016: 0.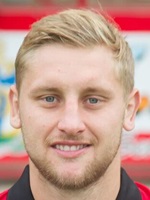 Jake MOULT (d.o.b. 10 February, 1989)
Lee Sinnott signed midfielder Jake Moult on a 93-day loan from Alfreton Town in late August 2012. Previously, Jake had been a summer trialist at Altrincham in 2007. Born in Stoke on Trent, he joined Alfreton on 1 July 2010, before which he had been with Stafford Rangers. His earlier career was with Port Vale and Plymouth Argyle.
In early November 2012, Jake formally moved to Altrincham on a free transfer, signing a contract to the end of 2013/14 season. He is the brother of Nuneaton striker Louis Moult and Jake himself has a powerful shot. Jake had a fine season in 2014-15 which earned him the Players' Player of the Season award. Appearances to June 2016: 164(+24), 18 goals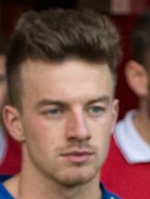 Elliot NEWBY (d.o.b. 21 November 1995 in Barrow)
Winger Elliot Newby joined Altrincham on an initial one-month loan from Barrow on 29 December 2016.
Elliot had earlier made 19 appearances on loan at Workington in 2015/16 season. He is an attacking right-sided midfielder, who was on Bolton Wanderers' books as an Academy youngster before returning to Barrow, his hometown club.
Appearances to June 2016: 0.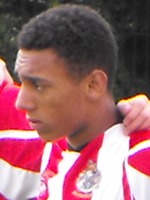 Darius PALMA (d.o.b. 11 Oct. 1998)
A speedy winger with the Altrincham FC Youth (u-18) team, Darius made his Altrincham first-team debut in the FA Trophy at Macclesfield Town on 4 January 2017. Appearances to June 2016: 0.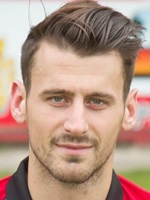 Simon RICHMAN (d.o.b. 2 June 1990 at Ormskirk)
Midfielder/winger Simon Richman is a product of the Bolton Wanderers' academy and the Port Vale youth system. He broke through into the Valiants' first team in League One in 2007-08 and made 48 League appearances for them.  In 2009-10, he was released at the end of that campaign. In summer 2010, he joined Worcester City.
Simon became Lee Sinnott's first signing at Altrincham in summer 2011 but his early Alty career was marred by injuries and illness. Summer 2013 saw him as an integral part of the Great Britain Universities' team which won the silver medal in the world games in Kazan, Russia.
His energy in midfield is an important feature of the team. Outside football, Simon is studying chemical engineering at the University of Manchester.
Appearances to June 2016: 169(+29), 15 goals.
FORWARDS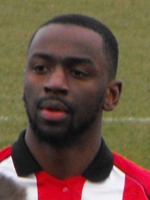 Micha EVANS (d.o.b. 3 March, 1993, in Manchester)
Signed from Worcester City on 10 February 2017,  Micah Evans came through the youth ranks at his first club Blackburn Rovers, and made his first senior appearance in a pre-season game against Accrington, in July, 2011. Stanley boss, John Coleman, signed him on loan three months later and he scored the first of his two goals on his League debut, just five minutes into the match against Bristol Rovers. Micah has also had time at Chesterfield (2012/13), Macclesfield Town (2013), Burnley (2013/14), Hereford United (loan 2013/14), Southport (2014/15), Stockport County (2015/16) and AFC Telford United (2016). Appearances to June 2016: 0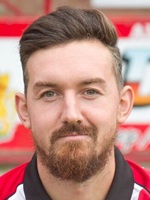 Craig HOBSON (d.o.b. 25 February 1988)
In early June 2016, Altrincham signed 28-year old 6ft 2inch striker Craig Hobson from Chester, whom he had joined in March 2014 from Guiseley two years previously. Before that he had been with Lincoln City and then netted six times in 26 appearances for Stockport County in 2012-13.
Appearances to June 2016: 0.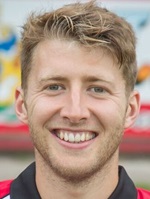 James LAWRIE (d.o.b. 18 December, 1990 in Dundonald, Co. Down)
Signed from AFC Telford United on 31 August 2011, initially on a one-month loan, (later extended to 93 days), James is a Northern Ireland- born forward, who was brought up in Middlewich, Cheshire. At the conclusion of his loan spell, Telford released him and he signed for Altrincham in early December, 2011. In February 2013 he signed a further contract, tying him to Moss Lane till the end of the 2013-14 season.
His footballing career began in Port Vale's youth system. Whilst at the Potteries' club, at which Alty boss Lee Sinnott was manager in 2007-08, he went on to make his first League appearances and recorded his first league goal for Port Vale in January 2009. He scored the team's Goal of the Season in 2008-09 and went on to make 27(+2) appearances for the club. A troubled Port Vale transfer-listed its entire squad in summer 2010 and, so, James left at that time.
Previously, he had had a trial at Everton (2009-10) and spent a period on loan at Kidderminster Harriers from February 2010 till the end of that season. For the Harriers, he made 12 appearances, one of which was against Altrincham at Moss Lane. After leaving Port Vale, James had trials at Exeter City, Stevenage and Morecambe before he signed a year's contract at AFC Telford United. There, his progress was hampered by an ankle injury.
Having played at various age-levels for Northern Ireland, the six-foot striker gained his first senior international cap against Italy in June 2009 and made two further international appearances. James's spell at Port Vale coincidentally overlapped with Altrincham player Simon Richman's time there.
James made his Alty debut as a sub, away to Gloucester City, on 3 September, 2011 and scored on his full debut a week later. James, who has played on both flanks as well as in a central striking position, finished his first season as the club's second highest scorer and again reached double figures in 2012-13. After a spell in mid-season of 2013-14 when he started mainly from the bench, he re-established himself in the starting eleven in the second half of the season and scored vital goals in the play-offs.
He has since been a regular starter and in 2016-27 has been mainly deployed in a no.10 role.
Appearances to June 2016: 185(+39), 42 goals.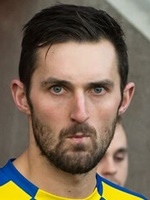 Andy OWENS (d.o.b. 18 October 1989)
After a brief spell at Moss Lane in 2009-10, as a centre-half, six-foot three-inch Andy rejoined Altrincham on 30 December 2016 as a striker, from Stalybridge Celtic. The son of former Alty player John Owens, in his early career Andy had joined Stafford Rangers in August 2009 from the Glen Hoddle Soccer School in Spain.
However, he had started out as a youngster at Liverpool, before moving to Stoke City. In early 2008, a period of work experience was spent at Leek Town before he moved to Marston Road. After a period away from Moss Lane with the Hoddle School, Andy was released in late January, 2010 and joined Rhyl.
After Rhyl he had spells with Accrington Stanley (2010/11), Southport (2011/12), Mansfield Town and Southport (2012/13), Telford (2013/16 with a loan spell at Stockport 2014/15). Appearances to June 2016: 0(+2).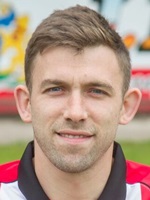 Damian REEVES (d.o.b. 18 December 1985, Doncaster)
Doncaster-based Damian is starting his fifth season at Moss Lane having been leading scorer in all but one of his previous campaigns. Like several of the Altrincham squad he has previously played for current manager elsewhere but, in his case, it was Graham Heathcote who signed him for Altrincham on 26 June 2010. Despite playing in a struggling and eventually relegated side at the highest level of non-lEague football, Damian netted 19 times in just 35(+11) games. He started his first game for Altrincham on the opening day of the 2010-11 season at Luton. Despite not starting more than three successive league games at a stretch in the first half of the season, Damian became a permanent starter for the second half of that campaign. In 2011-12 a rich vein of form saw him hit 44 goals, all in the league, to become the country's highest scorer at the club's level or above. It looked as if that haul might earn him a move to a League club but, after a summer of rumour and speculation, he re-signed for Altrincham on 22 July 2012. His scoring continued in 2012-13 with another phenomenal haul of 41 goals in all competitions.
Damian is an Academy graduate of Leeds United, where he first played under Alty boss, Lee Sinnott. Subsequently, he played Conference football with Farsley Celtic, Histon and Northwich Victoria. A Liverpool supporter, Damian broke his leg badly whilst at Leeds, after which he moved to Farsley under Lee Sinnott. He spent two years from August 2006 to June 2008 at Farsley where, in his first season he scored 23 goals and, the following season, the Yorkshire club's one campaign in the Conference, he played 44(+2) games in all competitions, scoring 11 Conference and 3 cup goals in FA competitions. At Histon he played 13(+9) games and netted 5 times, before leaving in January 2009 to move to Northwich Victoria, where he made 7(+2) appearances. After Vics, Damian went to Alfreton Town in 2009-10, followed by a spell at AFC Telford United and a loan spell with Bradford PA. At Telford he scored four goals in 17 appearances. Outside football, Damian is a self-employed plasterer and, before establishing himself in football, he had a basketball trial with Sheffield Sharks.
Damian delighted supporters by re-signing for 2016-17.Appearances to June 2016: 247(+39), 158 goals.
---