If necessary, refresh to update...

ALTY HEADLINES
29 May 2017: PRE-SEASON FRIENDLIES...More
29 May 2017: 'ELVIS' COMES TO ALTY!...More
29 May 2017: GET YOUR DISCOUNTED SEASON TICKETS BY 31 MAY...More
OTHER HEADLINES
29 May 2017: JOIN THE PATRONS!....More
---
29 May 2017
"Altrincham's board have decided to make substantial cuts to admission prices for next season in the hope of encouraging supporters to turn out in numbers for a concerted push for promotion back to the Vanarama National League North.
In the wake of relegation to the Evo-Stik League, the club have announced significant savings for season ticket holders and those who pay at the gate, and scrapped their policy of charging extra for a seat in the main stand. A flat rate will now apply, with season tickets costing £180 for adults, a reduction of 28 per cent on the current standing price and 38 per cent on seating, and £125 for students and concessions, a drop of 14 per cent and 19 per cent respectively.
There is a 17 per cent cut to £50 for 12-16 year olds, while the cost for under-11s has been halved at just £15. In keeping with most Evo-Stik top-flight teams, matchday entry for adults has been set at £10, a 28.5 per cent reduction, with concessions and students paying £7 (22 per cent less), 12-16 year olds £4 (20 per cent less) and under-11s £1 (50 per cent less). Additionally, there is an early bird scheme, offering a further £10 saving on any adult or student/concession season ticket bought by the end of May.
Explaining their stance, the club's directors jointly formulated a message, saying 'We felt it was important to give something back to supporters after all they have been through this season, whilst also encouraging them to keep turning out in numbers. Promotion is the aim next season, and a vibrant atmosphere at games can only increase the chances of it happening.
'There have been so many instances down the years of our crowd being like a 12th man out on the pitch, so it was imperative we set a price structure that would be seen as fair and would not deter people from attending. We have made reductions across the board that we hope will be welcomed by all and lead to a level of support conducive to making next season a success.
'Furthermore, at just £1 for under-11s, it is also hoped parents with young children will be encouraged to come along to sample the matchday experience at The J.Davidson Stadium and turn it into a family day out.'"
As usual, season tickets provide free entry to all of the pre-season friendly games at the J. Davidson Stadium. Also there is a £10 discount on adult and concessionary tickets purchased by 31 May 2017.
The full list of pre-season friendlies, so far, is as follows:
Saturday 8th July: Whitchurch Alport (A)
Tuesday 11th July: Stockport County (H)
Saturday 15th July: Kidsgrove Athletic (A)
Tuesday 18th July: Chester FC (H)
Saturday 22nd July: Rhyl (A)
Tuesday 25th July: Wrexham (H)
Saturday 29th July: Bradford Park Avenue (A)
Tuesday 1st August: Winsford United (A)
Saturday 5th August: Trafford (A)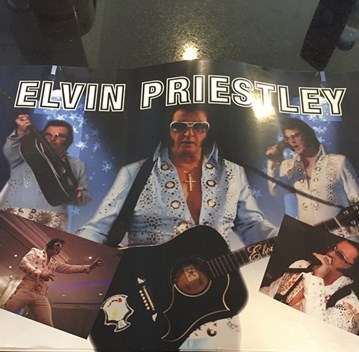 On Friday 2nd June, Elvin Priestley will perform an Elvis tribute night in the Community Sports Hall, starting at 7.30pm. Tickets are just £10, for a memorable night, and the ticket includes food. Please contact the Club by phone (0161 928-1045) or by e-mail to book your places.
Altrincham FC is again running its Patrons' Club...
"Altrincham FC Patrons' Scheme thanks you for your support over the past season(s). Your support is much appreciated and, although we have had an extremely disappointing season, it is all the more important to continue your support as we look to build as competitive a budget as possible for next season. Thus we are looking for supporters to renew or join the Patrons' Scheme for the forthcoming 2017-18 season, the 12th season that it has been run.
For the cost of £50 your name will appear throughout the coming season in the matchday programme as a Patron of Altrincham Football Club.
At the beginning of the season, every member will be entered into a prize draw, with the winner being match sponsor for an appointed game along with 9 guests. Second prize will be hospitality for 5 people and third prize hospitality for 3 people in the Manchester Glass Sponsors' Lounge.
If you are interested in becoming a Patron for next season, please forward a cheque, payable to Altrincham Football Club, for £50. Alternatively, you can pay by card by phoning the office. If you require any further information please do not hesitate to enquire by e-mail
---